Products
Filter Cage Welding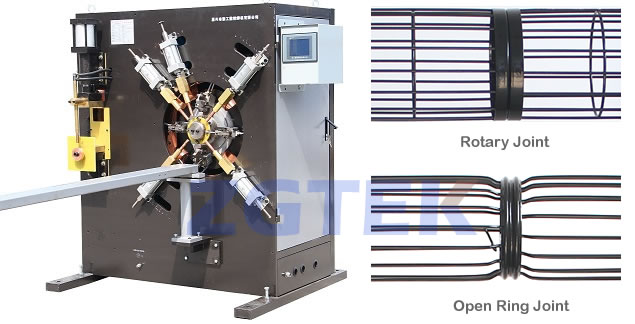 Connector Welder for Split Cages
Specification
Model: D5I-80-2
Input voltage: 380V (2-phase)
Power freq.: 50Hz
Designed max capacity of transformer: 80KVA
Instant power during welding open ring joint: 15KVA
Instant power during welding rotary joint: 35KVA
Cooling: Natural cooling
Required Air flow: 100L/min
Air pressure: 0.6-0.8MPa
Insulation grade: F
Weight: about 800KGS
Features
This machine is used to weld the linking part for split cages, with different molds, it can weld either the open ring or the rotary joint.
The locking molds ensure the straightness of the whole cage.
First weld the 4 or 5 points on the right side, then move the cage to the left to weld the rest points.
---